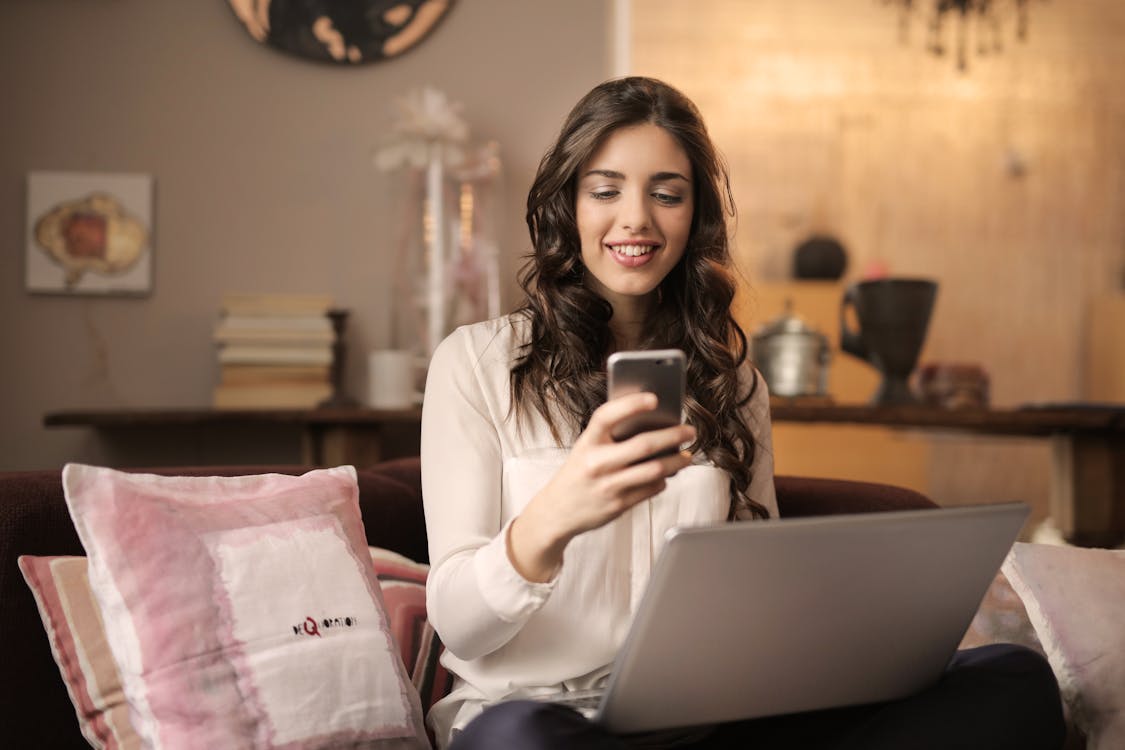 If you're looking for a little something on the side—extra money, flexible work hours, great products—direct selling might be the place to start. With low start-up costs, minimal overhead, and flexibility, this retail model checks a lot of boxes for a modest supplemental income and small business ownership.
Beyond a solid commitment, what does it take to join a direct selling company? Research, preparation, and persistence will be your best friends as you explore how to get started in direct selling. 
Interview Yourself
Generally, joining a direct selling company makes you an independent contractor selling products for commission. Before diving in too deep, ask yourself if you're a good fit for direct selling with these questions:
Do I enjoy talking to people and selling?

Do I want to own a small business?

Am I passionate about selling the products?

Will I sell online or in person?

Do I have realistic expectations about the return on my investment? 
Choose the Right Partner Company
Your next step is to find a company. A great place to start is the Direct Selling Association's (DSA) list of the largest 25 reputable direct selling companies. Select a company with a proven track record for product quality and integrity—like USANA Health Sciences, which produces high-quality nutritional products and skincare. 
Next, look for the company's compensation plan. It should be easy to find online. Review it with a fine-tooth comb to learn when and how the company will pay you. At a minimum, you should see commission from your retail sales and sales made by others you enroll in the company. You may also see a minimum requirement to remain an "active" seller. The company you choose should have low start-up costs, a solid return policy, and low inventory requirements. 
Ethics is the lifeblood of the direct selling industry. And reputation is everything in an arena where companies must differentiate themselves from scammers and deceptive schemes. Ensure the company you choose is a member of the DSA. The DSA promotes, protects, and polices the direct selling industry while helping companies and their sellers be successful.
Armed with realistic expectations and a reputable company with a fair compensation plan, you're ready for the next steps.  
Meet the Requirements
Along with the freedom of building your business your way, you'll find a few other requirements:
Obtain a valid U.S. Taxpayer Identification Number—you'll be considered a small business acting as a contractor for the company. 
Submit an application and distributor agreement—provided online or you can sit with a current distributor and have them fill it out. 
Follow policies and procedures—these should be clear and reasonable. 
Purchase a welcome kit—the kit should be a nominal cost and include business tools. 
Adhere to ethics policies—ethics should be at the forefront. Curating and protecting the company's reputation includes monitoring distributors' business activities, such as what claims they make on social media. 
Develop a Strategy
Once you're committed and have joined a direct selling company, it's go-time. Direct selling is like most entrepreneurial adventures—you get out what you put in. You'll want to match your hustle with your goals, and with that in mind, there are several pieces to building a strategy for success. 
Learn the nitty gritty about policy, operations, and products. Most direct selling companies offer detailed training along with business direction and tools. If you can't find details about training before you join, ask a current distributor about any specific assets provided by their company, such as:
Product and opportunity details—learn the ins and outs of the products, responsibilities, and opportunities available to you. 
A personal website—use the online shopping experience with your profile displayed where customers can buy product and you receive the commission. Some companies also offer an app for on-the-go shopping. 
Marketing resources—digital marketing resources like advertisements, email templates, and social media posts boost your online presence and attract customers to your online store. 
Share Passion for Products
Get passionate! The best way to fall in love with the products is to use them. Direct selling companies will require you to purchase and sell according to policy, which may include refraining from buying and selling on sites like eBay or Amazon. 
Build meaningful relationships with customers. When you authentically share and recommend products, you'll see repeat purchases, experience more customer referrals, and get to know people as you make recommendations for their individual needs. 
It's natural to share things you're excited about—in fact, it generates an easy opportunity for you to talk or invite someone to join your team. But tread carefully and never pressure people into something they're not interested in or suited for. The best way to grow your team is to politely invite people to join you—your enthusiasm and authenticity will be contagious. 
When it comes to leading a team, sales are the base of your business. You'll earn money from commissions outlined in the company's compensation plan:
Team commissions are based on products sold by team members you enrolled. You'll earn a percentage of their sales, providing you're an active seller. Team commissions are the fastest way to earn. 
Bonuses are offered based on specific qualifications. You may be eligible for "matching" bonuses based on the growth of your team's sales or "leadership" bonuses for top earners. 
Contests, incentives, and rewards are superb motivation for many direct sellers. However, it's usually the top earners who take home the biggest incentives. Through consistency and hard work, you may earn exotic trips, valuable prizes, and even extra cash when you meet the sales qualifications. 
For some, recognition is the best reward. Incentives offer prestige in the company, but titles and awards are also up for grabs. Recognition usually comes each time you reach a specific goal. For example, you may achieve a "pace setter" title if you add three new customers within a month of signing up. Other titles may include "leader" or "director" and vary for each direct selling company. Awards like pins, watches, and tech gifts are usually sent when sellers achieve new titles. 
If you love kudos for milestones, some companies' incentives could be great motivation to grow your business. 
Give and Take
Earning money is a give and take. As with many ventures, your financial potential is tied to your effort. And as you grow your business, review your goals versus the time and effort you're putting in. Achieve success with realistic expectations and continually assess your return on investment. 
So before jumping into a new business, ask important questions, do the research to understand what you're getting into, put yourself out there, and connect with people. And most importantly, enjoy the journey.
REFERENCES
https://www.dsa.org/about/association 
https://singlemomsincome.com/earn-money-with-direct-sales/ 
https://thebluegrasshousewife.com/5-crucial-questions-you-should-ask-yourself-before-joining-a-direct-sales-company/
http://usanabusiness.com/usana_7_ways.html 
https://milliondollarpartygirl.com/09/build-your-direct-sales-team/